"When it comes to incredible walking trails, Northern England takes the crown. This picturesque region offers some of the most spectacular routes you'll find in the entire United Kingdom." Rebecca Birrane, Head of Walking Experience at the Ramblers.
The funding award, through the support of the Players of People's Postcode Lottery, is from Postcode Active Trust. The Trusts mission is to improve the health of communities by encouraging and inspiring participation in physical activity.
Best for: castles, coastline, and culinary delights
Embleton Bay, Northumberland (7.7 miles)
The mighty twin towered Dunstanburgh Castle, perched on a remote headland was built on the Northumberland coast 700 years ago and now stands in a state of atmospheric decay. 
Begin your walk at the picturesque fishing harbour of Craster, the heart of culinary delights! Here, there is a large car park and a welcoming pub, perfect for before-walk fuelling or after-walk relaxing.
As you start on the path, the castle's silhouette will greet you from the north.  This scenic route will take you towards the peaceful Embleton Bay and its sandy beach, over its dunes to a babbling network of streams.
Keep your eyes peeled for the area's renowned birdlife before returning to Craster, either retracing your route or catching a bus.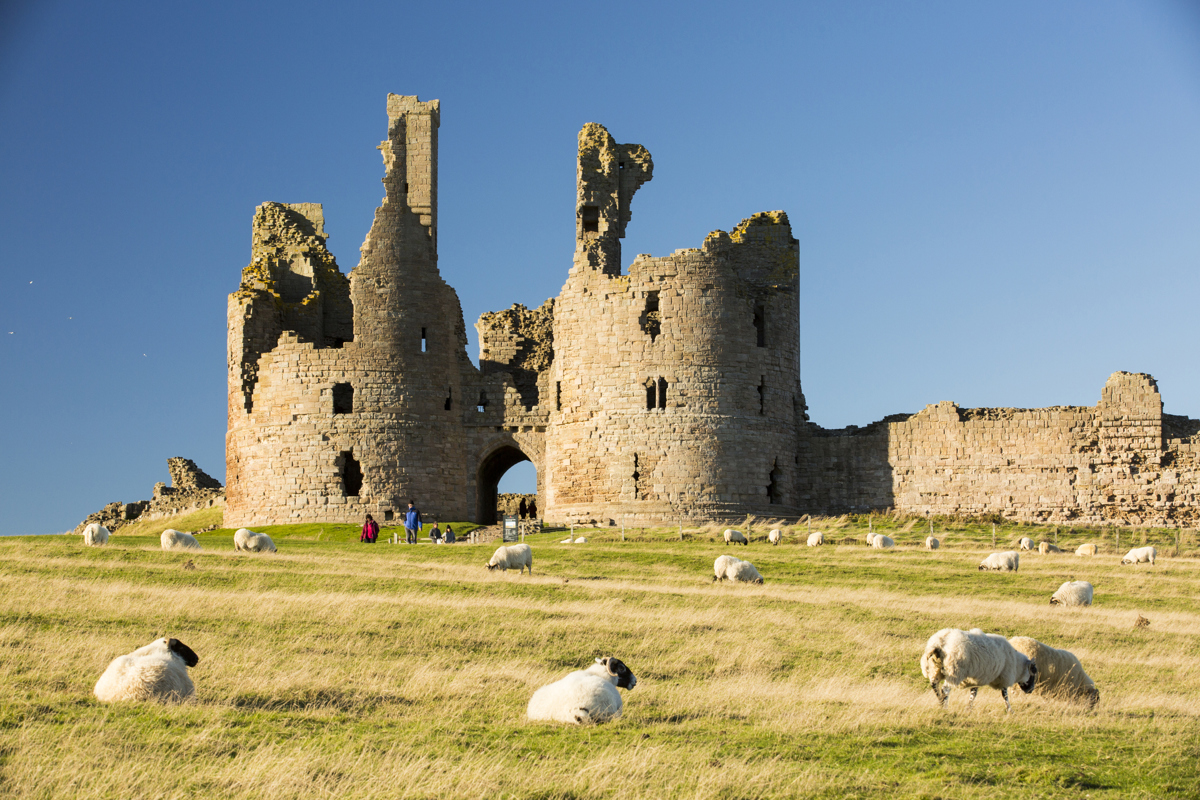 Best for: romantic adventure
Helvellyn, Lake District (9.8 miles)
Helvellyn is England's third highest mountain and famed for being a favourite of romantic poets including Scott, Wordsworth, and Coleridge, who all summitted its peak. The mountain is the centrepiece of Wordsworth's poem "Inmate of a mountain dwelling", which celebrates the Lake District peak. 
The lovely mountain attracts visitors from far and wide to take in its breath-taking charm, and one of the best-known routes is via Striding Edge, a classic "Grade 1 scramble".  But if that sounds a tad too adventurous, The Ramblers advice is to follow the well signposted path via Greenside and Keppel Cove, one of the mountain's many deep, glacial coves.
Best for: limestone landscapes
Malham Cove, North Yorkshire (7 miles)
A landscape frozen in time, Malham was formed 330 million years ago, when it lay at the bottom of an ocean. Fast forward and nature's craftsmanship is now on full display, showcasing limestone cliffs, gorges, sinkholes, and cascading waterfalls that have been sculpted over millions of years.
Enjoy this seven-mile circuit heading north from Malham village, leading to Janet's Foss falls, and its crystal-clear waters cascading gracefully into a mossy, woodland pool.
Next is Gordale Scar, a hidden gorge surrounded with towering cliffs. Then it's onto Malham Tarn, Britain's highest lake – the perfect spot to stop for a break and take in the gorgeous scenery.  The return journey follows the iconic Pennine Way, leading you through the mighty amphitheatre of Malham Cove.