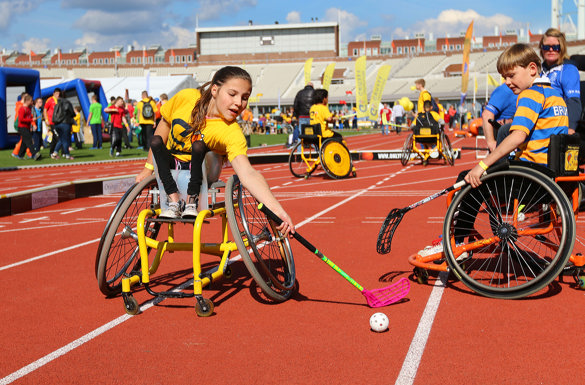 People's Postcode Lottery believes the world is better with strong social organisations.
Its mission is to help raise funds for charities and good causes and increase awareness of their work.
Since launching in 2005, players of People's Postcode Lottery have raised more than £1.2 billion for thousands of charities and local good causes.
This funding is transforming lives and communities in Britain and beyond.
Charities and good causes
ActionAid
Rasied to date: £16,625,100**
Action Against Hunger
Rasied to date: £3,075,000
African Parks
Rasied to date: £8,224,039**
Zoological Society of London
Rasied to date: £3,998,409
Youth Music
Rasied to date: £12,220,968**
Young Lives vs Cancer
Rasied to date: £16,639,907**
Yorkshire Dales Millennium Trust
Rasied to date: £3,726,332
WWF-UK
Rasied to date: £25,322,826**
Women for Women International
Rasied to date: £2,775,000*
Woodland Trust
Rasied to date: £21,918,877**
V&A Museum of Design Dundee
Rasied to date: £3,225,000
Volunteering Matters
Rasied to date: £5,200,000
WaterAid
Rasied to date: £22,113,572**
Water Works
Rasied to date: £1,000,000
War Child
Rasied to date: £20,017,825**
Wheels of Change
Rasied to date: £1,000,000
Whizz Kidz
Rasied to date: £4,400,000
Wilder Blean
Rasied to date: £1,125,000
Wildfowl & Wetlands Trust
Rasied to date: £4,825,000*
Wild Oysters
Rasied to date: £1,180,000
The Prince of Wales's Charitable Foundation
Rasied to date: £6,975,000*
The Ramblers
Rasied to date: £18,462,278**
The Reader
Rasied to date: £3,809,786*
The Royal Parks
Rasied to date: £5,200,000
The Sentry
Rasied to date: £4,625,000
The Wildlife Trusts
Rasied to date: £21,407,903**
Theirworld
Rasied to date: £13,047,447**
Thomson Reuters Foundation
Rasied to date: £3,000,000
Tottenham Hotspur Foundation
Rasied to date: £4,948,640
Unicef UK
Rasied to date: £15,106,477**
Royal Voluntary Service
Rasied to date: £19,342,325**
Royal Zoological Society of Scotland
Rasied to date: £3,610,819
Save the Children
Rasied to date: £17,122,321**
Science Museum Group
Rasied to date: £4,275,000*
Search Dog Heroes
Rasied to date: £1,000,000
Sightsavers
Rasied to date: £11,550,030**
Sistema Scotland
Rasied to date: £3,300,000
Street League
Rasied to date: £6,036,137
The Conservation Volunteers
Rasied to date: £3,455,458
The Guide Dogs For The Blind Association
Rasied to date: £6,851,171**
Oxfam GB
Rasied to date: £16,145,332**
PDSA
Rasied to date: £16,705,123**
Peace Direct
Rasied to date: £2,700,000*
Place2Be
Rasied to date: £2,622,937
Plan International UK
Rasied to date: £15,653,120**
Re-engage
Rasied to date: £2,910,402
Riding for the Disabled Association
Rasied to date: £4,875,000
Royal Botanic Garden Edinburgh
Rasied to date: £4,080,500
Royal Botanic Gardens, Kew
Rasied to date: £3,975,000
Royal National Institute of Blind People
Rasied to date: £8,397,448**
Medical Detection Dogs
Rasied to date: £1,775,000
Missing People
Rasied to date: £10,825,778*
National Galleries of Scotland
Rasied to date: £5,066,513
National Museums Scotland
Rasied to date: £3,325,000
National Museum Wales
Rasied to date: £3,275,000
National Trust
Rasied to date: £5,481,500
National Trust for Scotland
Rasied to date: £2,573,695
Ndlovu Care Group
Rasied to date: £3,827,500*
Newcastle United Foundation
Rasied to date: £2,192,250
NSPCC
Rasied to date: £11,127,224**
Kinship
Rasied to date: £2,100,000
Liberty
Rasied to date: £2,870,000*
Lord's Taverners
Rasied to date: £5,719,150
MAC
Rasied to date: £3,265,000
Maggie's
Rasied to date: £22,894,991**
Magic Breakfast
Rasied to date: £3,500,000
Make Fashion Circular
Rasied to date: £1,000,000
Marine Conservation Society
Rasied to date: £4,751,245*
Mary's Meals
Rasied to date: £3,925,000
Médecins Sans Frontières
Rasied to date: £6,575,000
Fauna & Flora International
Rasied to date: £5,780,216**
Friends of the Earth
Rasied to date: £18,011,392**
Girlguiding
Rasied to date: £12,732,743**
Global Witness
Rasied to date: £2,550,000*
Greenhouse Sports
Rasied to date: £3,575,000
Greenpeace Environmental Trust
Rasied to date: £5,030,216**
Helen Bamber Foundation
Rasied to date: £1,975,000*
House for Healing
Rasied to date: £1,500,000
Human Rights Watch
Rasied to date: £4,800,000*
Keep Britain Tidy
Rasied to date: £3,625,000
ClientEarth
Rasied to date: £5,280,216**
Crisis
Rasied to date: £12,123,059**
Cruyff Foundation
Rasied to date: £3,465,000
Daisy Chain
Rasied to date: £3,631,879
Dementia Adventure
Rasied to date: £3,059,135*
Depaul UK
Rasied to date: £17,721,093**
Dogs Trust
Rasied to date: £20,698,019**
Edinburgh International Book Festival
Rasied to date: £3,156,500
Ellen MacArthur Cancer Trust
Rasied to date: £4,180,818
Ellen MacArthur Foundation
Rasied to date: £8,744,475**
Book Aid International
Rasied to date: £3,850,000
Breast Cancer Now
Rasied to date: £9,032,265**
Brilliant Butterfly Banks
Rasied to date: £1,000,000
British Red Cross
Rasied to date: £13,928,661**
Canal & River Trust
Rasied to date: £18,842,877**
CARE International UK
Rasied to date: £3,200,000*
Carers Trust
Rasied to date: £3,650,000
Cats Protection
Rasied to date: £7,309,702**
Children 1st
Rasied to date: £10,978,466
Children North East
Rasied to date: £3,721,383
AfriKids
Rasied to date: £3,625,000
Alzheimer's Society
Rasied to date: £4,322,500*
Amnesty International UK
Rasied to date: £16,489,178**
Amref Health Africa UK
Rasied to date: £1,500,000*
APOPO
Rasied to date: £5,969,421*
Barnardo's
Rasied to date: £11,701,133**
Battersea
Rasied to date: £6,050,000