Corporate
Two new Managing Directors appointed
People's Postcode Lottery has announced two new additions to its leadership team, as part of an ambitious growth strategy.
Back to news
David Pullan and Ian Cafferky have joined the business as Managing Directors.
They are senior leaders with extensive experience in marketing strategy, digital marketing and technology, and change management.
They will join current Managing Directors Clara Govier and Lorna Menzies in the organisation's strengthened leadership team.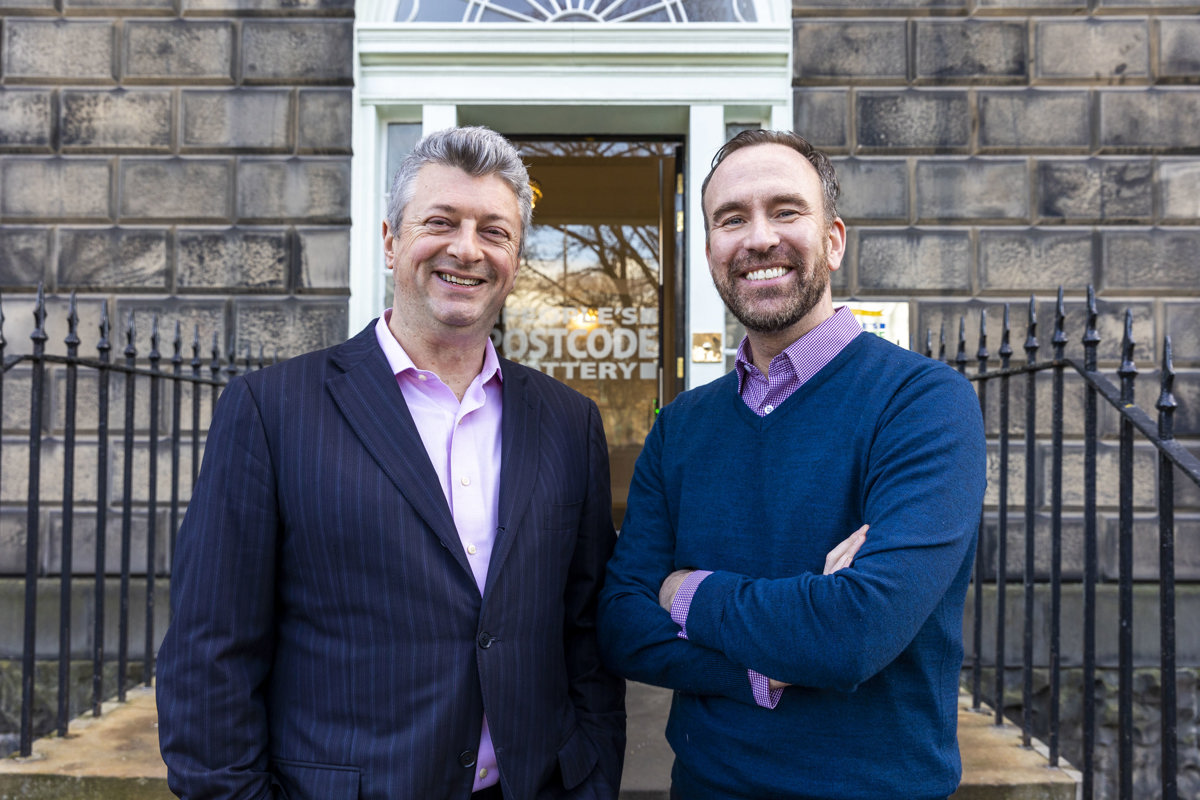 David Pullan, left, and Ian Cafferky, right, have joined the People's Postcode Lottery leadership team as Managing Directors.
Rob Letham, who joined People's Postcode Lottery in 2015, will assume the enhanced role of Finance Director.
The leadership team's focus will be on achieving growth, thus increasing the amount raised for charities and good causes, while dealing with the restrictions imposed by the UK's out-dated lottery legislation.
CEO of Novamedia/Postcode Lottery Group, Sigrid van Aken said: "I extend a warm welcome to David and Ian, who will work with our team here in Edinburgh to forge the strategy that will accelerate our growth in the coming years.
"Our investment into civil society is a force for good and a force for change. It supports more children into school, protects and enhances our environment and ensures that we live in a fairer and more equal world."
David Pullan said: "People's Postcode Lottery is already firmly established as a much-loved and recognised brand, with millions of players in communities across Britain.
"But I know this is a business which never rests on its laurels, and I look forward to helping drive future growth which will, of course, create more winning communities and raise even more much-needed funds for charities."
Ian Cafferky said: "Throughout my career, I have always viewed customers as fans. That is certainly the case here at the Postcode Lottery. There is enormous potential to engage with our players.
"This is a time of challenges for all of us but also of opportunities. Driving engagement with the Postcode Lottery brand will be key to success."
People's Postcode Lottery recently celebrated the milestone of raising £1 billion for thousands of charities and local good causes since its launch in Britain in 2005.