Back to news
By Jago Streete-Campbell, head basketball coach at Greenhouse Sports,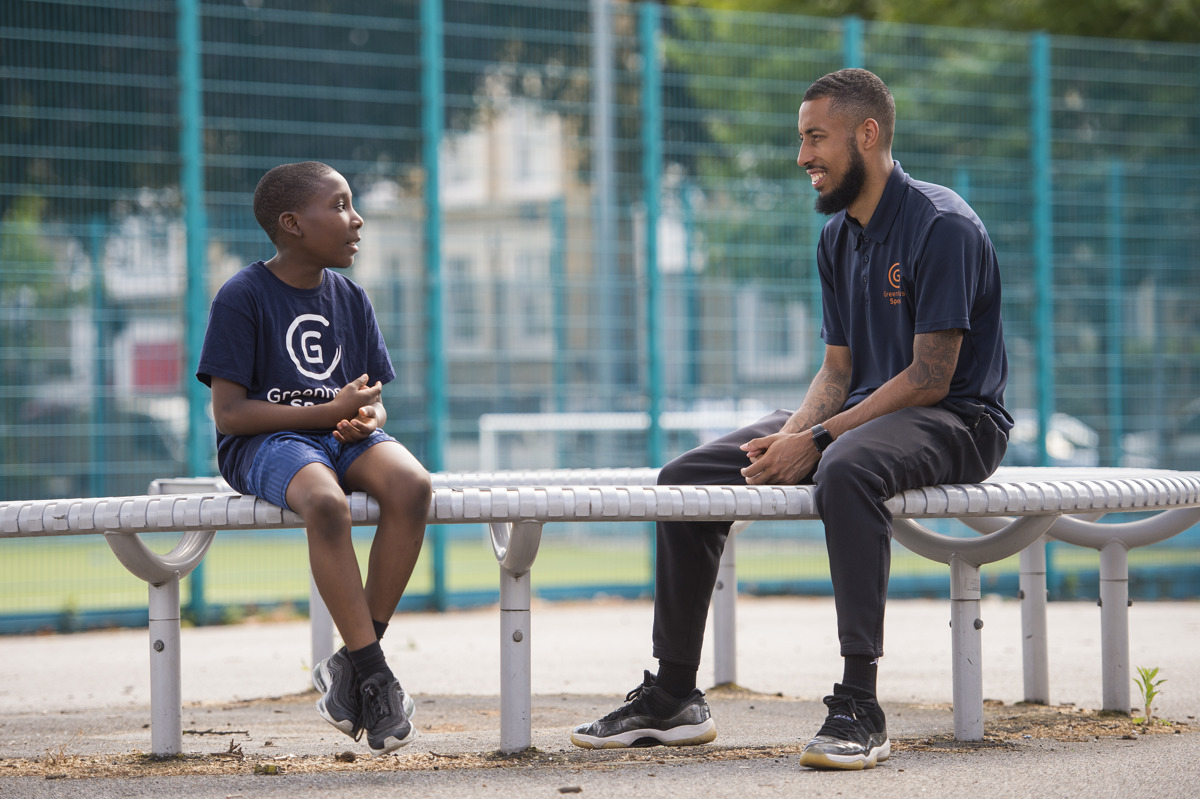 Head basketball coach at London-based charity Greenhouse Sports, Jago Streete-Campbell, shares how the charity is working to transform young lives through sport in disadvantaged areas of London.
Encouraging young people to work hard and stay out of trouble has never been so important.
In London, public concern around violence and crime is intense and there's demand for safe spaces to keep young people out of trouble, and off the streets.
At Greenhouse Sports, we mentor and provide sports coaching to engage young people to provide the skills needed for the best start to life. 
Coaches like me run more than 50 open and inclusive programmes across London, offering pupils of all activity levels the chance to get involved. We work closely with schools to identify who could benefit the most - those with behavioural difficulties, poor attendance or low confidence and self-esteem.
We help pupils facing challenges or barriers while trying to develop their social, thinking, emotional and physical skills.
Our coaches work full-time in secondary schools and sixth form colleges. We work in special educational needs schools and performance sports clubs. Weekends and holidays - we believe in consistency.
We only work in schools where at least 67% of pupils live in areas of high deprivation or have high levels of special educational needs. We get to the heart of an area to ensure pupils are on, and remain on, the right track.
Coaching is a powerful tool for development that gives young people the chance to introduce structure, goals, teamwork and a sense of achievement to their lives. It's also a way to learn mutual respect. These skills promote social integration, reduces health problems and improves attentiveness in class. It also keeps kids off the street in a bid to avoid violence and crime.
The positive effects of sport don't happen overnight. But our programmes prioritise healthy development and are delivered by coaches in an inclusive way designed to get results.
I love what Greenhouse Sports does to keep kids engaged in school through sport. The pupils I work with at Harris Academy in Peckham come in, work hard and push themselves to reach their goals.
It's not always about dribbling techniques and making baskets. Sometimes kids need to talk and having someone like a coach in their corner is an important part of helping them to succeed.
Last year, our coaches delivered 49,000 hours of intensive sports coaching and mentoring and 10,900 hours of one-to-one sessions.
Thanks to players of People's Postcode Lottery, we've received £1.7 million through Postcode Sport Trust. Without this support, we wouldn't be able to continue achieving the positive results we deliver. 100% of our pupils say they feel more confident in life after the programme, and 76% of sixth form pupils say it makes them want to stay in school.  
We've been breaking down the barriers that are associated with growing up in disadvantaged or vulnerable communities for 15 years. The funding we receive doesn't just keep the programme running but it also helps us to continue empowering young people as we help them realise their true potential.