Charity
23 May 2022
Share this story
With an individual reported missing every 90 seconds in the UK Missing People work tirelessly to bring these individuals back together with their families.
The launch of Missing People's new email communication will ensure that people are aware of the most recent missing person appeals and ask them to share this information far and wide. With more than 170,000 children and adults going missing each year the charity is calling on the public to become 'Heroes' by being the eyes and ears for Missing People on the ground. A sighting of a missing person can make a vital difference at a crucial time.
Missing People will also be able to send out targeted urgent missing appeals, for particularly vulnerable missing people, to the areas they are believed to be in. The project officially launches this Summer but you can pre-register to become a Digital Search Hero here and help reunite more missing people with their loved ones.
Since 2009 players of People's Postcode Lottery have raised £8,600,777 to enable Missing People to continue to be a lifeline to those in crisis.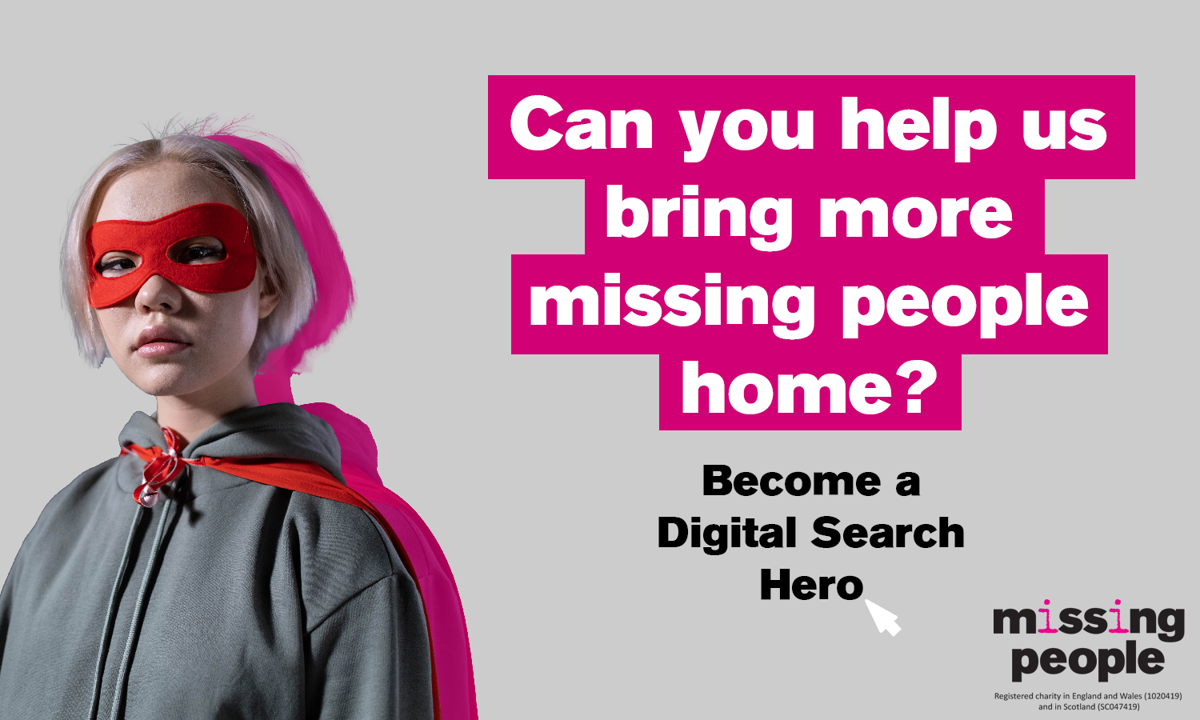 Funds awarded to Missing People in 2021 meant that:
7308 people received direct emotional and practical support from the Missing People team via call, text, email, phone or face-to-face.


1,463 people with a missing loved one were provided support via the helpline, as well as specialist support provided for 93 families worried about a young person affected by county lines.


1,090 vulnerable missing children and adults who Missing People searched for were found safe and well. 


503 children and young people aged under 18 were supported by Missing People's Chat service in 2021, while a further 259 were supported by telephone and 901 by email or SMS. 


In addition, 1,652 missing children and young people responded to a TextSafe message. A further 282 children and young people were supported via Missing People's 'Is This OK?' service, while 32 received specialist support via Missing People's SafeCall or return home interview services.
Chief Executive of Missing People, Jo Youle said: "Players of People's Postcode Lottery are amazing supporters of the cause. Thanks to you, Missing People is able to search when someone disappears and to provide the support for those affected – however long it takes.
"By creating this new way for players to get involved they can, for free, receive information about disappearances directly on their phone. That community of support will be such a valuable addition to our efforts. It could make the difference between someone being found, or not."