Peak District - The Thomas Theyer Foundation (Postcode Places Trust)
Fifty per cent increase in children's counselling services
The Thomas Theyer Foundation has delivered over 300 days' support to children who have had a tough start in life.The Peak District based charity shares its passion for the physical and mental health benefits of the outdoors by promoting children's wellbeing, confidence, and happiness through a programme of outdoor activities and counselling.

With player funding the charity can increase individual counselling services by almost 50 per cent, adding to over 600 individual counselling already undertaken.

A mum, whose child benefits from the counselling service says: "As a family in despair, searching for support for our daughter who is struggling with depression, anxiety and waiting for an autism assessment (ASD), Thomas Theyer has offered care and support. We are on long waiting lists for NHS treatments and finding a charity that could step in at our time of need has been invaluable".

The Thomas Theyer Foundation received £25,000 raised by players of People's Postcode Lottery awarded by Postcode Places Trust.
North Yorkshire - Claro Enterprises (Postcode Neighbourhood Trust)
Claro Enterprises is building self-esteem
As part of the Route One Partnership Social Prescribing initiative Claro provides a commercial workshop giving vital life skills to adults with long term mental health issues.

Access to the Harrogate based service is via GPs and the Community Mental Health Team. A 12-week programme offers 1-2-1 counselling, while learning new skills in making goods for local businesses.

General Manager Owen Jones says: "We offer a welcoming and supportive place to learn new skills while building confidence and self-esteem. Research shows a marked increase in participant's mental wellbeing and management of daily tasks. So much so that some attendees are now volunteering to help others in need and give something back through this successful initiative."

Claro Enterprises received £25,000 raised by players of People's Postcode Lottery awarded by Postcode Neighbourhood Trust.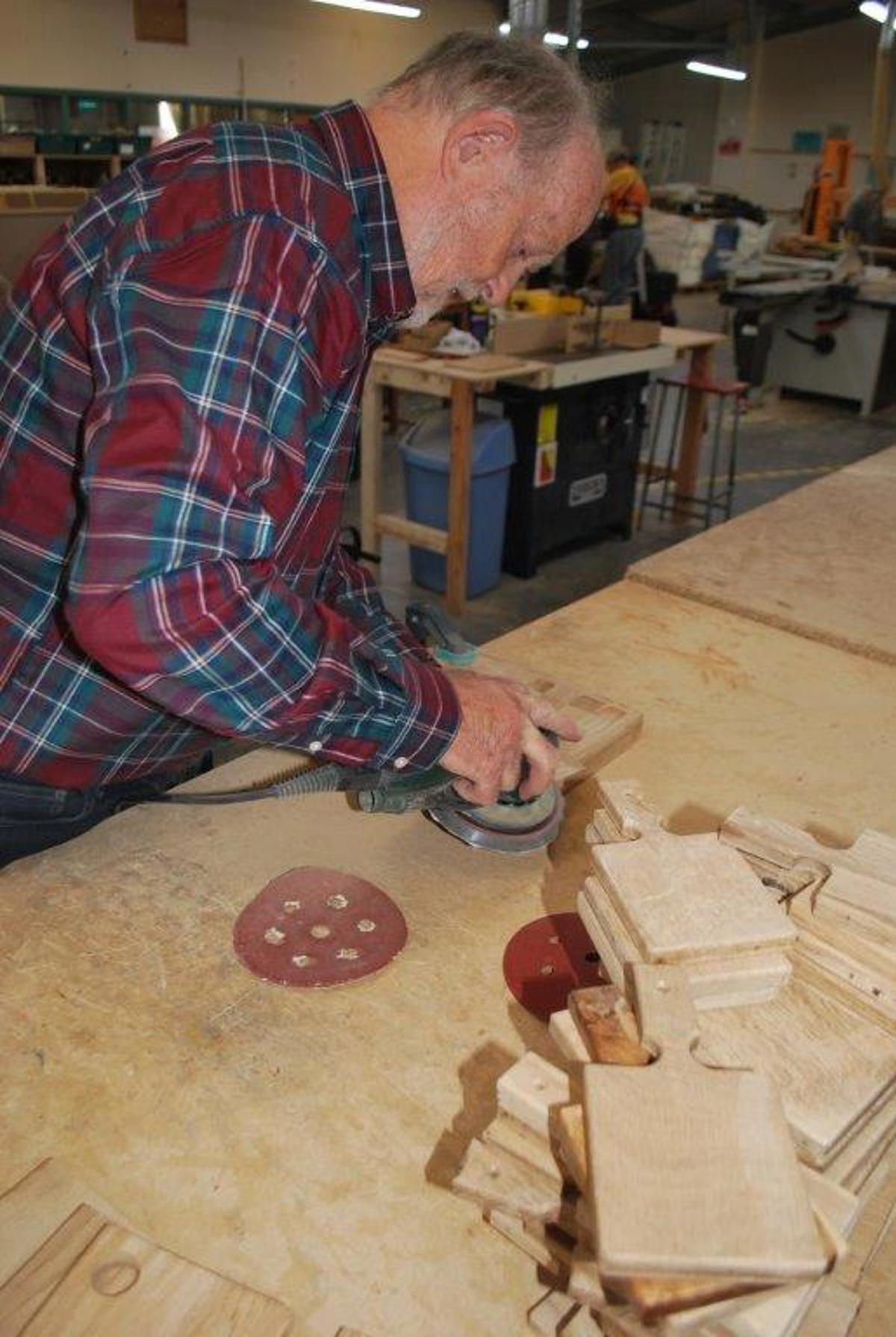 London – Happy Kids (Postcode Society Trust)
Hackney Club Hub is supporting 80 children

Happy Kids Club Hub supports 80 children daily to help them meet their full potential.
Happy Kids caters for children who are impacted by poverty, low self-esteem, and confidence, or where English is not the child's first language.

Alleviating the effects of poverty in deprived and disadvantaged children in Hackney, Happy Kids provides a nutritious supper and runs activities for children to express themselves and have fun through music, dance and arts and crafts.

Tobie Direnfeld at Happy Kids says "We are incredibly proud and grateful to be able to engage these 80 disadvantaged children in this exciting after school club. They are all making great progress and enjoying every minute."

Emma attends the hub and her Dad added "The Club Hub has opened the window of opportunity for my child, and I will remain forever grateful for this."

Happy Kids received £24,000 raised by players of People's Postcode Lottery awarded by Postcode Society Trust.
Wrexham – Dangerpoint (Postcode Community Trust)
Safety first lessons hitting home
Over 1,200 children across rural North Wales have received safety training from Dangerpoint. Set out like a film-set replicating rooms in a house with a street outside, Dangerpoint's safety education centre delivers serious messages in a fun and engaging way.

Children learn how to avoid potential risks and adopt safety first behaviours, while never coming into danger. Studies show 80% of children retain the information and the training also impacts positively on families and the community, with children sharing what they learn with their families.

Feedback from children taking part includes "I'm more aware of the dangers around me and know what to do if something happens," and "never put yourself at risk, always think before you act or say anything".

Dangerpoint received £25,000 raised by players of People's Postcode Lottery awarded by Postcode Community Trust.
Devon Association for the Blind (Postcode Local Trust)
Devon in Sight
Devon in Sight has seen a 40% increase in people receiving support over the last three months thanks to player funding. The charity offers advice and guidance on independent living to blind and partially sighted people living in Devon.

Susan, a client from East Devon, says: "I managed my first train trip in three and a half years going from Honiton to Bristol, changing at Exeter, all on my own without help!
I met my daughter and granddaughters for a celebratory meal as it was my birthday!
This was made possible through the help and encouragement Devon in Sight gave me. Thank you very much!"

Another client June from Chudleigh says: "Devon in Sight has opened up a whole new world for me." The services include counselling and emotional support to help people worry less about their future, allowing them to live a more courageous and fulfilled life.
Devon in Sight received £20,000 raised by players of People's Postcode Lottery awarded by Postcode Local Trust.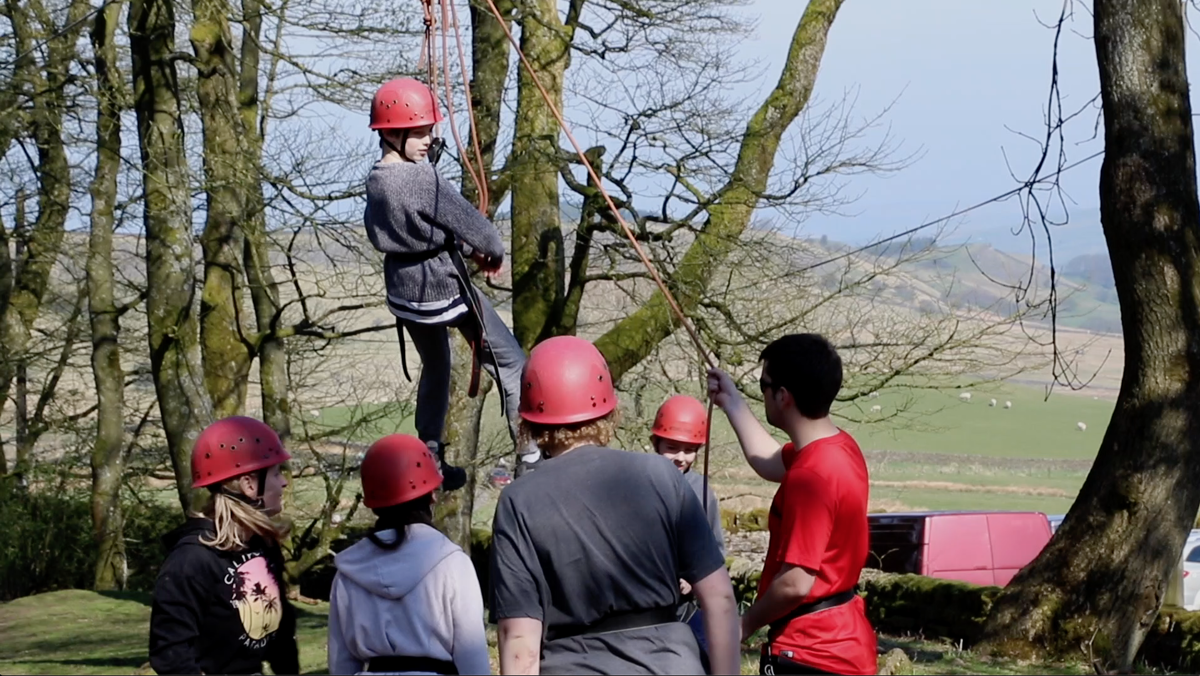 Scotland - Aban Outdoor (People's Postcode Trust)
Nurturing adventure at Inverness High School
Adventure Nurture at Inverness High School works with pupils aged 12-13, who for a variety of reasons are unable to take part in the mainstream school timetable.

Working in the local community of Merkinch & South Kessock, the programme targets children who do not get the chance to play or explore outdoors, encouraging social skills and healthier, active lifestyles.
Trustee Johannes Petersen says: "Funding raised by players of People's Postcode Lottery goes straight to the heart of the community here in Merkinch & South Kessock. We work with children who do not get the chance to play or explore outdoors. We cook the children a healthy breakfast, enjoyed outdoors with their friends which sets everyone up to enjoy mini adventures in the beautiful local wood which surround Inverness."

The children receive a cooked breakfast outside with their friends, before taking part in local mini adventures. As the children get older, they can move into open youth groups and ultimately, from the age of 16 onwards, work towards their Gold Duke of Edinburgh's Award.

Aban Outdoors received £25,000 raised by players of People's Postcode Lottery awarded by People's Postcode Trust.