Wales has some of the most beautiful trails in the UK, according to our friends at The Ramblers.
"Wales offers spectacular walks," says Rebecca Birrane, Head of Walking Experience at the charity.  "Rugged beauty, miles of coastlines, glorious waterfalls and ancient forts – all waiting to be explored."
Through the support of players of People's Postcode Lottery, over £18 million has been raised to support The Ramblers to date. Rebecca has chosen her three favourite walks to get your started.
Best for: spectacular island views
Amlwch, Island of Anglesey (12.1 miles)
If you love variety on a walk, this is for you. Anglesey's Coastal Path takes in golden beaches, sand dunes, quiet coves and impressive rock formations, as well as picture-postcard harbours and spectacular island views. Much of the route offers easy walking too.
Start at Amlwch, a tiny port town on the north coast. Look for the GeoMon Rock Clock, which shows off the island's different types of rock through their geological periods.
A gentle walk along the top of the low cliffs takes you towards Point Lynas – look out for the lighthouse in the distance.
As the path steadily rises, you'll be rewarded with distant views of Eryri – previously known as Snowdonia - which provides a dramatic backdrop to much of your walk.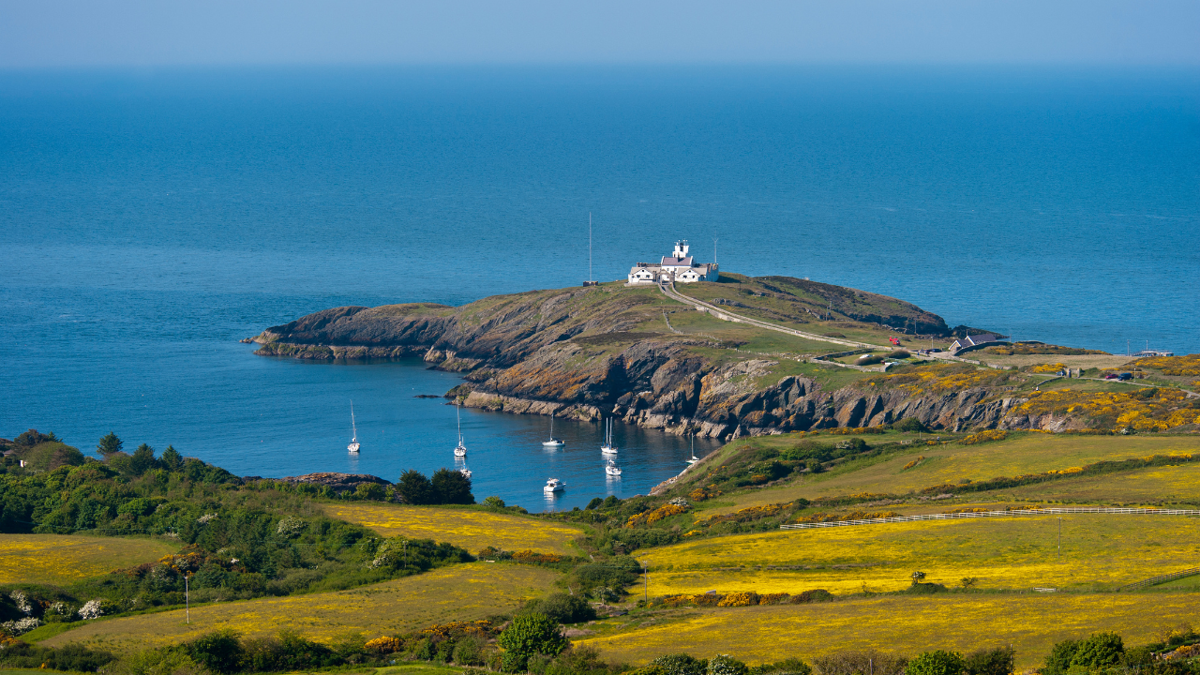 Best for: ancient intrigue
Llanmadoc Hill, near Swansea (8 miles)
This 186m-hill is tucked away in a corner of the Gower Peninsula, west of Swansea.  From the town of Llanmadoc, with its fine church and tasty tea rooms, head anti-clockwise along the coastal path around the foot of the hill, enjoying views to the sea.
Looping round and up, you'll reach the banks of Bulwark Iron Age hill fort. Soon after, you will encounter the distinctly modern Stormy Castle, a 21st-century vision inn concrete and glass.
Descend into Cheriton, where a 17th-century packhorse bridge spans the Burry Pill stream. Further on, is Glebe Farm, built in the 14th century and believed to be the Gower's oldest inhabited house.
Best for: caves and waterfalls
Ystradfellte, Powys (6.6 miles)
Heading out of town the first thing you'll see is Porth yr Orgof, one of Britain's most impressive cave entrances.
The circular route takes in some of the country's most dramatic waterfalls, one of which you can walk behind – if you are don't mind getting splashed!
The first is Sgwd Clun-Gwyn, meaning Fall of the White Meadow.  The route wends through woodland, stretches of boardwalk and steps before reaching the second waterfall, Sgwd y Pannwr, Fall of the Fuller, and the third, Sgwd Isaf Clun-Gwyn, Lower Waterfall of the White Meadow.   
You'll need to take care on the slippery path here to reach the most famous waterfall in the area, Sgwd yr Eira, Fall of Snow.  But it's worth it - the soft rock behind the waterfall has worn away leaving room to walk behind the cascade.