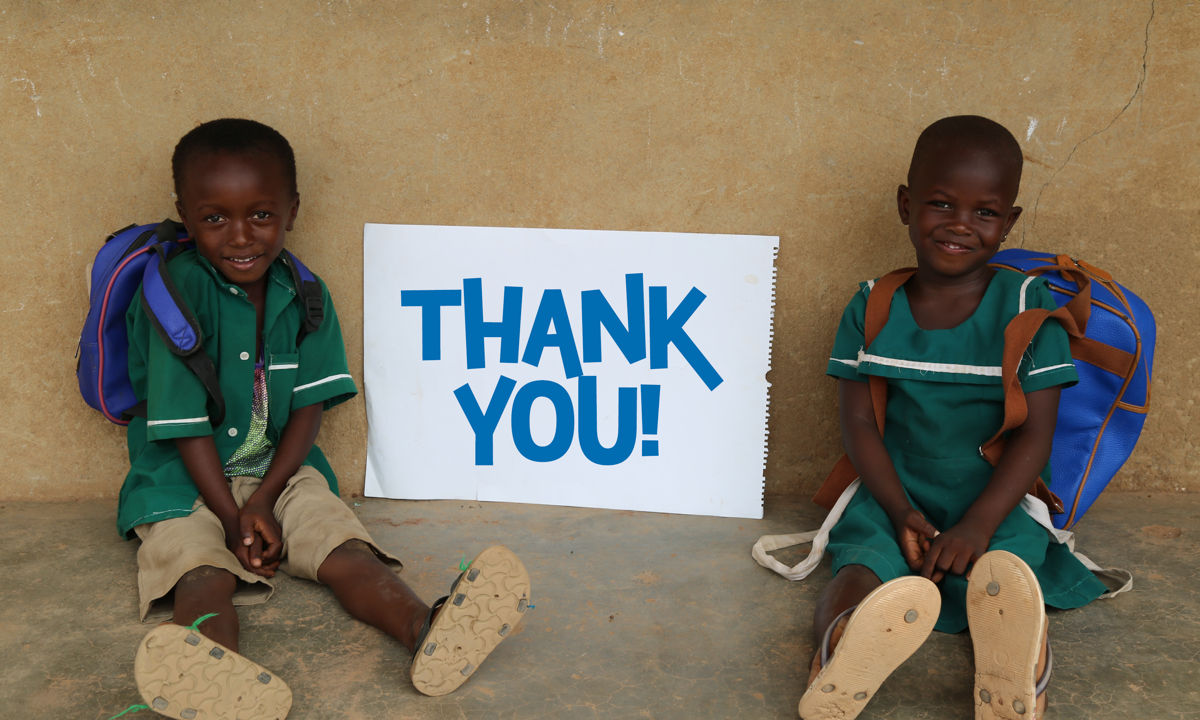 With support from players of People's Postcode Lottery, AfriKids is helping children in northern Ghana stay healthy, safe and in school.
Funding of more than £2 million is helping AfriKids ensure the rights of children and young people are protected, valued and respected and is supporting its education, health and child protection programmes.
The charity recently took some members of the People's Postcode Lottery team to northern Ghana to get a closer look at its programmes and see the difference players are making in protecting some of the world's most vulnerable young people.
The visit included a trip to Sirigu, a village in the Upper East Region of Ghana, where some of the longest running AfriKids programmes are in place. One such programme was the Spirit Child Phenomenon programme. In some of the communities where AfriKids works in northern Ghana, disabled children are labelled as "spirit children" - these so-called children are said to be typically born with physical disabilities or are identified as being the cause of misfortune. In these circumstances, communities are forced to make the impossible choice between one child's life or the survival of their entire community, as they perceive it.
This is known as the Spirit Child Phenomenon, and is a complex, deeply rooted social and cultural issue that can leave children vulnerable to being neglected, abused or even killed. With support from the players of People's Postcode Lottery and other generous donors, AfriKids has managed to end these beliefs in 58 communities, saving an estimated 243 children's lives.
AfriKids also improve the children's condition's by offering physiotherapy sessions and support for their families.
AfriKids staff member, Lucy said: "At the SCP centre, we talked about how difficult life could be for families of children with disabilities in such a rural setting in northern Ghana. It was amazing to see how People's Postcode Lottery and AfriKids have come together to help these children with physiotherapy and to see some of them now walking independently."
The charity's programmes also include the Child Rights Clubs, which teach children about their rights and train them to advocate for the rights of their peers, while the Opening Doors to Schools programme, helps improve access to education for children in rural communities.
AfriKids has also teamed up with Book Aid, another charity supported by players of People's Postcode Lottery. Since this partnership with Book Aid began in 2017, AfriKids has been able to establish mini libraries and help boost literacy in 80 communities.
"We saw the difference that Book Aid libraries and teachers trained by AfriKids have made in schools. It was wonderful to see the partnership that started in the UK making such a big difference in Ghana," Lucy explained.