. In Britain Beckham or Dalglish, perhaps. But be in no doubt, Cruyff, first name Johan, is in that league.   
In a split second he created a beautiful moment in the beautiful game – something so simple yet mesmerising and enduring. Football fans the world over still get misty-eyed about it, 49 years after it happened.
You probably have to be a player or a fan to fully appreciate it but in the 23rd minute of the Netherlands' 1974 World Cup finals game against Sweden in Dortmund he did something that none of us had seen before.
It involved a feint, a drop of the left shoulder and a 180-degree turn. It left the defender, never mind the millions of viewers, totally flummoxed and although there was no goal at the end of the move, that didn't matter.
The Cruyff Turn was born. And just 12 hours after the game it was being re-enacted in playgrounds and playing fields the world over.
Throughout the 1970s Cruyff was pop-star cool. He was skinny, with floppy hair and model looks - a Georgie Best for the next generation. He played for Ajax Amsterdam then Barcelona and wore No14 on his shirt. But he had one major vice. He smoked and realised, far too late, that he really had to quit.
In 1997 he set up the Cruyff Foundation to encourage boys and girls in his native Netherlands and in Spain, where he lived, to be more active through sport, play and exercise.
Across 26 years it has been a phenomenal success and is supported by players of People's Postcode Lottery.
The Foundation's cornerstone projects are their Cruyff Courts. A Cruyff Court is primarily a small football pitch, but it can be used for so much more. It is a place where children learn about respect, responsibility, and co-operation. Through regular games and instruction that take place on the Cruyff Courts, children learn to collaborate, stand up for themselves and others and to win and lose. They also form friendships that can last a lifetime.
While the majority of Cruyff Courts are in the Netherlands, with the help of players of People's Postcode Lottery, the Foundation was able to open their first court in Liverpool in 2016. Players have now raised £3,465,000, awarded by Postcode Active Trust.
The world of football mourned when Cruyff died in Barcelona, aged 68, in 2016 after undergoing treatment for lung cancer. But his legacy and his philosophy live on through his foundation. His name takes care of that.
And the support from Postcode Lottery players has helped create seven new Cruyff Courts in places such as London, Leicester, Aberdeen, Ormskirk, Hamilton and the latest one at Salford and the first three Schoolyard14's, which are larger pitches.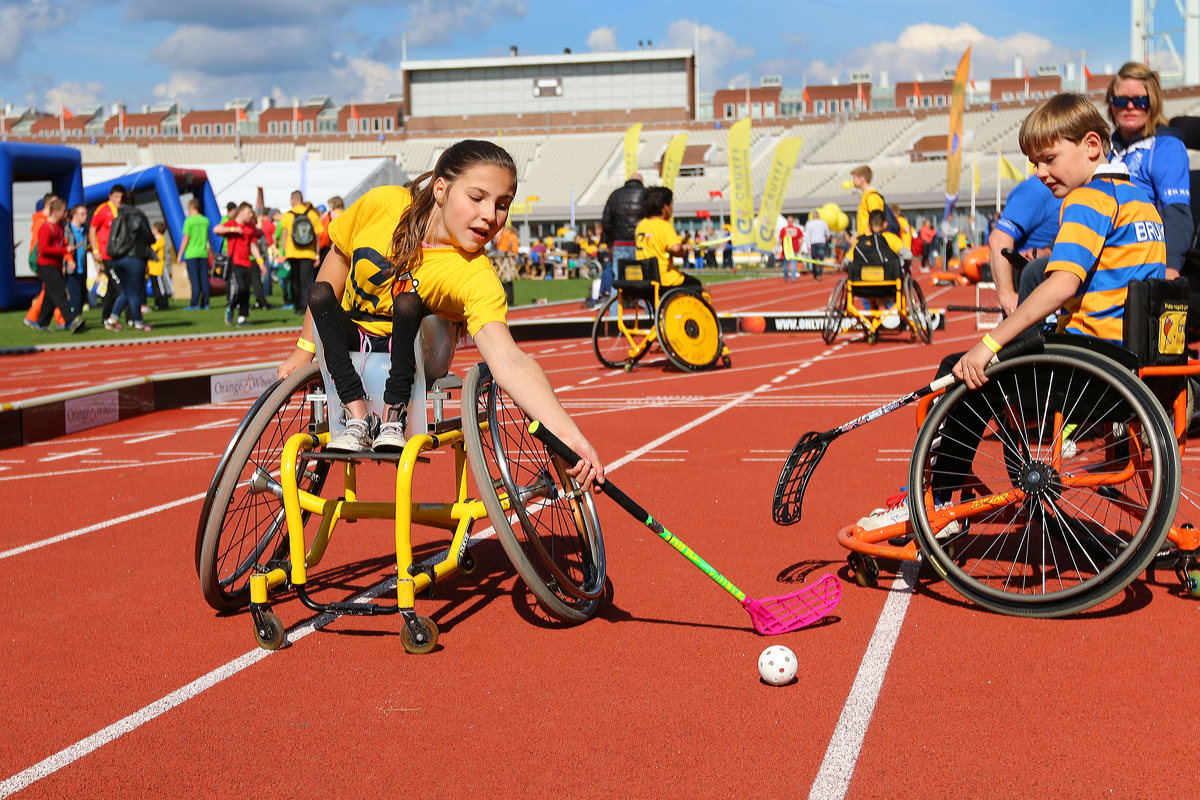 Cruyff Foundation ambassador and Liverpool FC superstar, Virgil van Dijk, opened his very own Cruyff Court in 2021 in Leicester explained why he believes the Courts are so important: "When kids are on the Court, it's playing, nothing really matters, it's just having fun."
Jack (11), one of the children who uses the Cruyff Court, shared why the Courts are so important to him: "Before we had a Cruyff Court we used to have to play on stone that would get mossy and slippery. Now we have this all-weather pitch that allows us to play whenever we want."
Laura Chow, head of charities at People's Postcode Lottery, said: "Charities such as the Cruyff Foundation deliver positive transformation and the values they promote can only lead to a future full of optimism. Player support Cruyff Courts projects creating lasting, vital change for young people in communities across the country."
With continuing support from players, the Cruyff Foundation can reach even more communities across Britain, educate local coaches, train young people in organising activities in the community, develop more Schoolyard14s throughout the country and introduce Special Cruyff Courts for children with special needs.
Cruyff ambassadors include football legends Dennis Bergkamp, Edwin van der Sar, Gerard Pique and Xabi Alonso.