It will be a Christmas to remember for 10 Blackburn neighbours who have each won £150,000 with People's Postcode Lottery.
The postcode BB2 4FW was announced as the winner of People's Postcode Lottery's Postcode Millions prize, with all the Flowers Close neighbours who play landing the six-figure sum.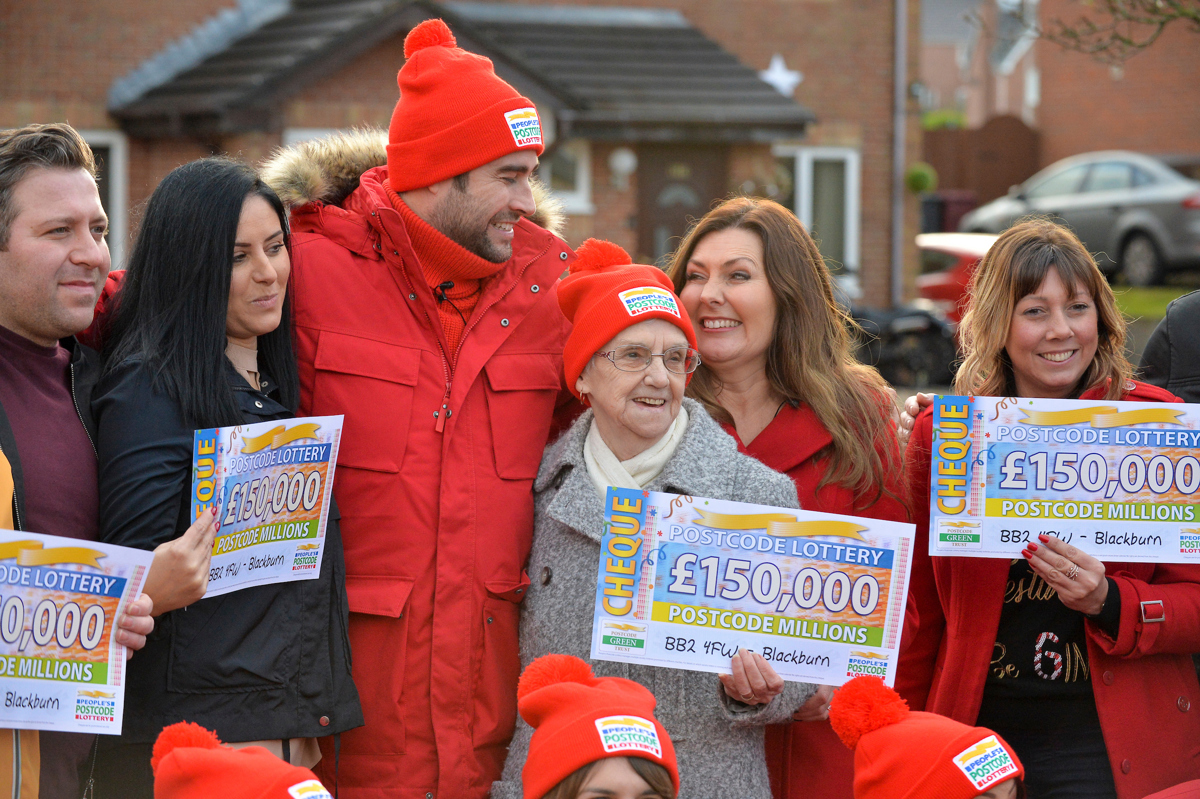 Elsie Scanlan, 83, lost her husband this year after 40 years of marriage, and wasn't looking forward to Christmas, but said the win cheered her up no end: "It means everything. I can't express how happy I am and knowing that it goes to good causes makes it so great.
"I know my husband James is looking down on me. I'll definitely be treating my daughters and granddaughters."
Elsie has some more very special plans for her win: "My brother died in Orkney during the war. They have his name on a memorial there but I've never been, so I'll be able to go up and see it for myself now."
Maintenance worker Nigel Gahagan, 64, is going to be able to take retirement thanks to his win. He said: "I'm going to go into work on Monday and tell them I'm leaving. I've worked in the same place for over 10 years and they're a great company but I'm ready for retirement.
"My wife Catherine and I will need to sit down and have a good chat. She's always dreamed of a trip on the orient express, so we might actually do that."
Shop assistant Keri Gorton, 45, burst into tears when the cheque was revealed. She said: "I honestly would have been delighted with £776, but this is unbelievable. I'm going to pay off my mortgage – being mortgage free would be a dream."
Sales manager and single dad of four Martin Hegarty, 45, has won at a very helpful time as he's about to move with his family to South Wales. He won £6,600 a few years ago when postcode sector BB2 4 was drawn as the winner of the same Postcode Millions prize.
He said: "It's fair to say I'm lucky now. It's just incredible, you get all sorts of numbers in your mind but not that amount."
Kellie Mantegani, 39, who works in admin for the NHS, was joined by her husband Martin when she was presented with her cheque and they were both blown away by the amount.
Martin said: "It's Kellie's fortieth next year so we'll definitely use some of the money to take an amazing holiday to celebrate. We got married in Jamaica, so I think we'll go back there."
Kellie added: "It feels like a dream! I'm so happy for everyone else in the street winning too. It's incredible that so many of us have won this amount. Our daughter Nicole will get an extra special Christmas present this year and we'll have a bottle of champagne with the family to celebrate tonight."
Craig Townley, 40, who works in computer software, is another one of the players winning for a second time. He said: "I won over £6,000 a few years ago and thought lightening wouldn't strike twice but kept playing to support the charities who receive money. I can't believe I've won again and so much more this time.
"Last time I won, my partner and I went to Cuba, so we'll need to think about where to go on holiday now. It's her birthday tomorrow and we're going to York, so I'll treat her to something special. It's the perfect time of year to win."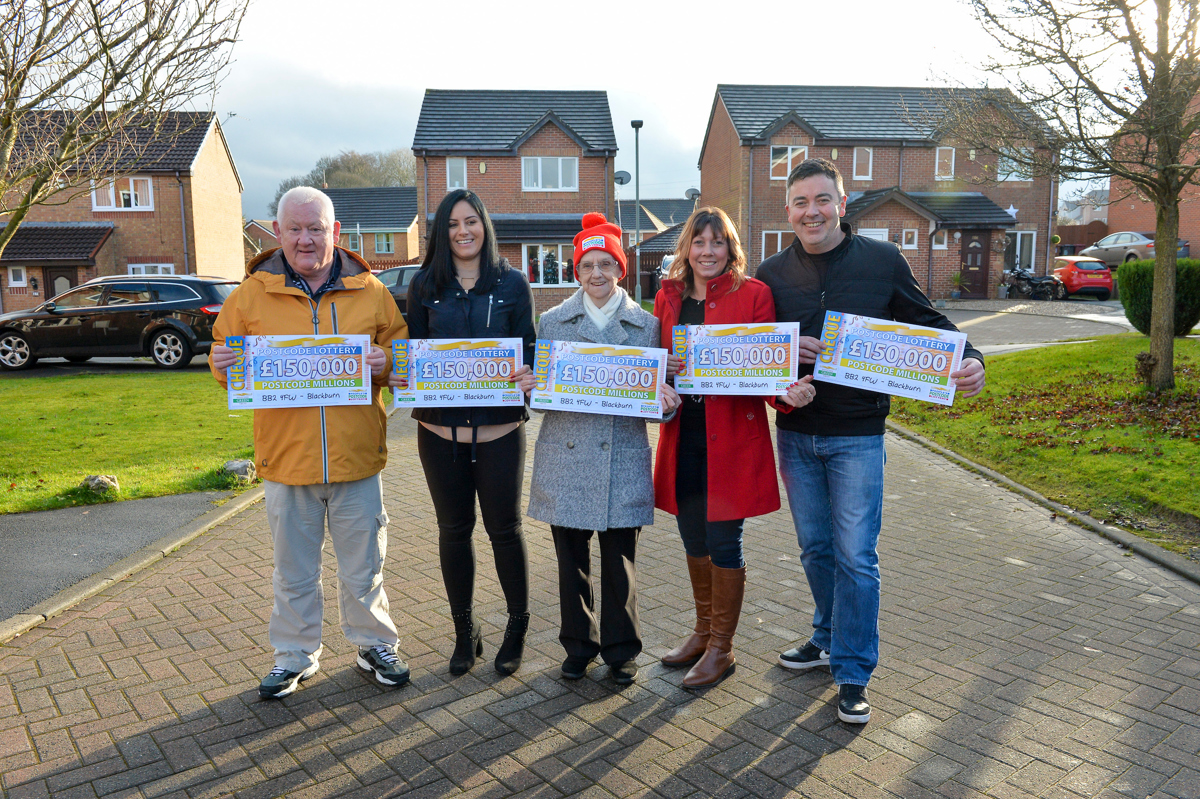 There were a further 1,691 players in the postcode sector BB2 4 who won a share of the total prize pot of £3 million.
Their winnings ranged from £776 to £4,656 depending on the number of tickets they played with.
Judie McCourt was one of the People's Postcode Lottery ambassadors knocking on doors and handing out cheques.
She said: "Congratulations to all of our winners in Blackburn! It was so lovely to meet some of them today and it sounds like there are some exciting plans coming up. I hope they all have a wonderful Christmas."
A minimum of 32% of each ticket goes to charity and good causes and players have raised more than £500 million for 7,500 good causes since 2005.
With People's Postcode Lottery, players win and charities win. One local charity in Blackburn that has received support is Opportunity Sports Foundation, which was awarded £6,000 to provide young homeless people with vital services to gain housing and employment.
This draw was held on behalf of Postcode Green Trust which funds charities that are protecting wildlife and promoting conservation.